Born in Hartford, White passed up his father's profession in favor of a career as a noted painter, writer and art teacher. White's principal mentor was Dwight Tryon with whom he began studying at age fourteen and whose authorized biography he completed in 1930. From age thirty until his death more than sixty years later, White lived and painted at least part of the year in Waterford, Connecticut. He was an original member of the art colony at Old Lyme from 1903 to 1907, where he met and made friends with many of the leading American Impressionists.
Father of Nelson Cooke White, and grandfather of Nelson Holbrook White.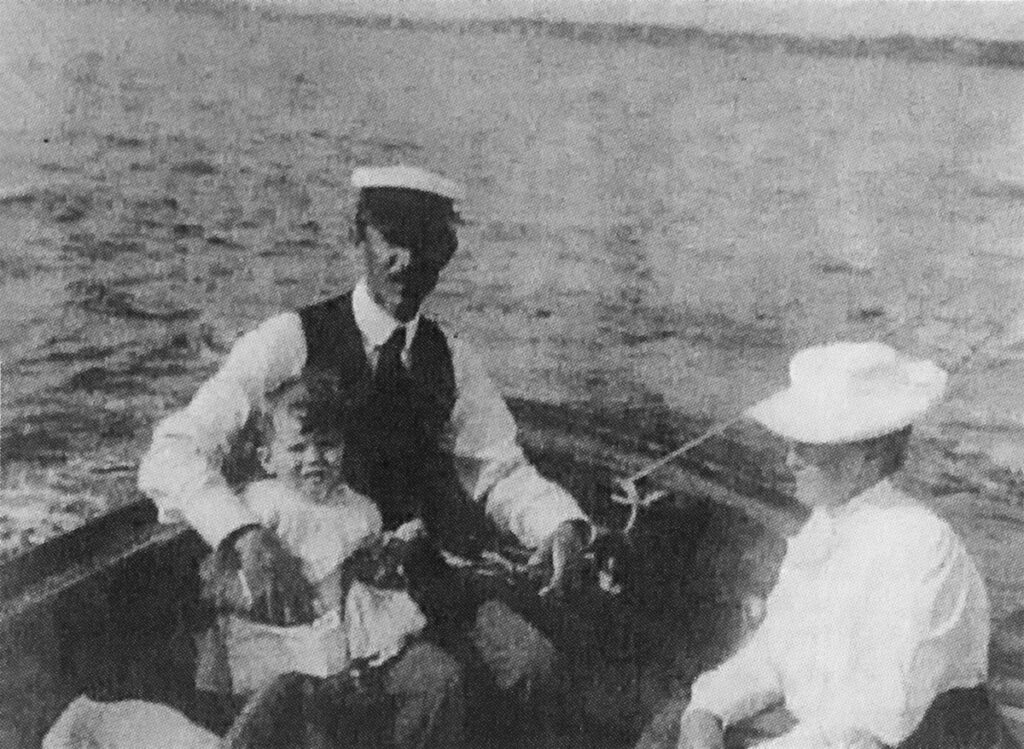 All paintings photographed by Ted Hendrickson
"During the years from 1928 to 1938 my interests and activities were mostly concerned with our domestic life at Waterford in addition to our acquisition and use of the yawl and the building of a new house at Shelter Island.  My three grandsons were born during that decade… From their earliest years their father and I have educated them in the practice and enjoyment of our sports and recreation in the summer, of sailing and fishing…"
Memoirs of Henry C. White
Privately printed

"How fortunate we all were to come under the direct influences, the severe discipline of the tradition of Ingres, acquired by Tryon in the unique drawing school of Jaquessson de la Chevreuse, passed on to us and driven home with the force and clearness of Tryon's scientific mind and dynamic personality.  Drawing!  The probity of art!  Proportions! The big proportions!  The character of the masses, the action – and values!  We took it all for granted then.  This was the right, the only logical way to draw.  We knew no other."
Quoted from White's biography of Dwight Tryon
The Life and Art of Dwight William Tryon by Henry C. White
In this biography by a favorite pupil of Tryon, we relive the interesting life of one of our most gifted painters.  All his youthful struggles and adventures, his contacts with the talented people of his time in Europe and America make it absorbing reading.  Mark Twain at his home in Hartford, the liberal-minded Horace Bushnell, the actor Otis Skinner in his youth, Joe Jefferson,  Cleveland at his sport of fishing, the artists Ryder, Dewing, Thayer, and Homer Martin, the great collector Charles L. Freer, the Barbizon painters in France, and student life in Paris in the late seventies are all presented vividly and with many anecdotes. 
Tryon's art is also revealed at full length by text and by elaborate illustration, hi life as a fisherman and sailor, his long experience as a teacher are told in detail, and when we have finished we feel we have lived, in retrospect, one of the most significant periods of American development. 
Visions of Mood: Henry C. White Pastels Learn more
Florence Griswold Museum
April 18-July 12, 2009
A treasure trove
By Kristina Dorsey Day Arts Editor